Kirkebøgerne fra Nors og Tved Sogne 1675-1870, Folketællingerne 1787-1850 samt de to første Fattigprotokoller 1757-1827 og 1834-1852.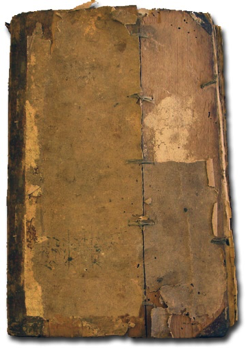 Her præsenteres de første ni kirkebøger, de seks første folketællinger og de to første af tre fattigprotokoller fra Nors og Tved Sogne - alle forsynet med fotos af arkivaliernes originale sider og med en transskription af den gamle håndskrevne tekst til nudansk.
Som et tillæg til kirkebøgerne er der udarbejdet en række artikler, der ved hjælp af af links giver mulighed for at gå til specifikke steder i de originale dokumenter.
Som et tillæg til fattigprotokollerne er der udarbejdet artikler om almissens indsamling og fordeling, fattigvæsenets indretning, regnskab og lovgrundlag samt biografier over samtlige i protokollen nævnte fattiglemmer.
Projektet, som løbende udvides, er opdateret juli 2023.

Der er adgang til kilderne via dette link.
Foto af bagsiden af fattigprotokollen