Clemmen Brunsgaards dagbog fra besættelsesårene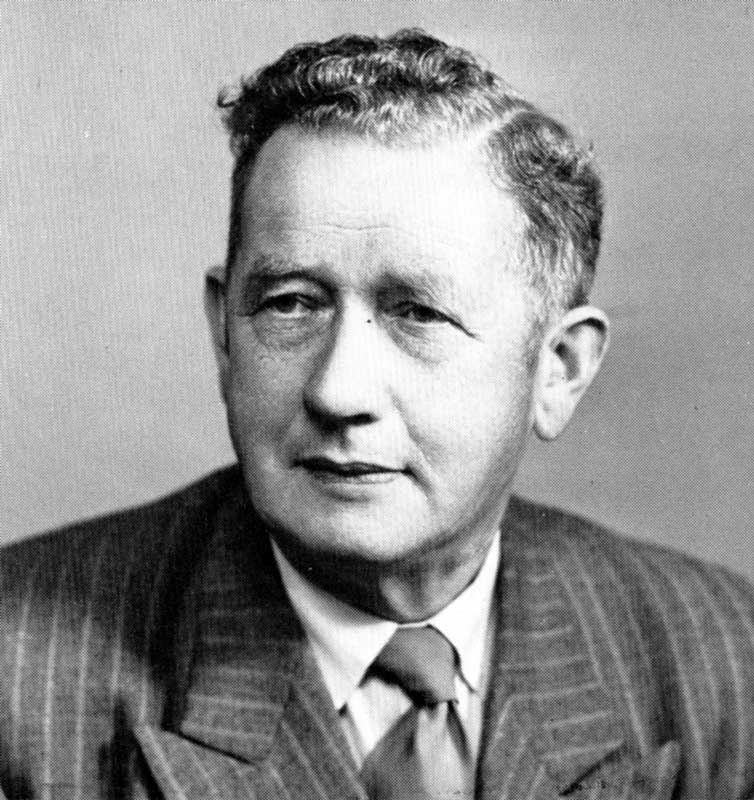 Redaktør Clemmen BrunsgaardClemmen Brunsgaard blev født i Beersted by i Snedsted sogn i 1892. Da han var færdig med skolen i Skjoldborg, kom han i lære hos bageren i Sundby Thy. Som tyveårig gik han på valsen i Tyskland og arbejdede bl.a. i Flensborg, Kiel og Hamborg. Efter militærtjenesten under 1. Verdenskrig genoptog Brunsgaard sin bagergerning i Thisted. Han var i mellemtiden blevet gift med Kristine fra Gærup. Frem til 1920 engagerede han sig i det ocialdemokratiske organisationsarbejde i Thisted, og det førte i 920 til en ansættelse rerede Brunsgaard til at tage ud at læse op og helst på jysk!
Han blev kendt som en fremragende underholder - og en meget benyttet fortæller, der selv mente, at han havde været ude og fortælle mellem 2000 og 2500 gange! Blandt hans lokale favoritdigtere var Hans Bakgaard fra Boddum, men Brunsgaard skrev også selv i tusindvis af lejlighedssange. Bette Pæ Kræsten, kaldte Brunsgaard sig, når han - på jysk - skrev om stort og småt i sin månedlige, humoristiske klumme i Thyboforeningens blad, helt frem til sin død i 1973.
Om dagbogen
Denne dagbog fra besættelsesårene er en unik kilde til esættelsestidens lokale historie. Det er ikke den fulde beretning m alt, hvad der skete fra 1940 til 1945, men det er den rofessionelle agttagers næsten daglige registreringer af døgnets begivenheder - både de store og de små.
Som journalist var Clemmen Brunsgaard bedre informeret end de fleste, men han vidste af gode grunde ikke besked om alt. Allerstørst værdi har dagbogen som et udtryk for samtidige følelser og holdninger til en lang række af besættelsestidens begivenheder - både i og udenfor Thy!
I 1951/52 blev dagbogsnotaterne bearbejdet og offentliggjort af redaktøren i Thisted Socialdemokrat. Nærværende bog er identisk med de ubearbejdede dagbogslade, som forfatteren overlod til Rigsarkivet kort før sin død. Om dagbogens tilblivelse skrev Brunsgaard selv.
"Jeg begyndte at gøre notater straks efter besættelsen, da de første restriktioner for pressen fremkom, idet jeg ønskede at have noget opnoteret om begivenheder her på egnen, som ikke måtte omtales i bladene.Jeg finder anledning til at bemærke, at jeg gav mine notater en noget afdæmpet form under hensyn til, at man til enhver tid kunne risikere gestapobesøg og husundersøgelse og derfor ikke ønskede at have noget liggende, der kunne føre til omgående arrestation. Det er jo vanskeligt at føre dagbog, hvis man til enhver tid skulde have den gemt forsvarligt bort. Hvad jeg har nedskrevet om begivenheder andre steder i
landet, om politiske forhold etc. kan vel ikke have nogen værdi, idet sådanne ting andre steder er mere indgående omtalt. Jeg befandt mig langt fra hovedstaden og fra kilderne derinde. Mit endskab til sådanne ting stammede fra de fortrolige meddeleleser, der udsendtes fra udenrigsministeriets pressebureau og fra den socialdemokratiske presses korrespondancebureau, samt fra amtaler med rigsdagsmænd". på Thisted Social-Demokrat. Fra 1924 til 1950 var han bladets redaktør. Under besættelsen havde Brunsgaard den tvivlsomme ære at blive slæbt for retten for at fornærme nazisterne, idet han en artikel havde kaldt den den danske nazileder Frits Clausen for landsforræder.
I sine redaktørår fik Brunsgaard utallige politiske og rga-nisatoriske ehverv at se til. Han var således også medlem af
byrådet i to perioder fra 1948: "Men jeg holdt mig ude så længe jeg kunne. For det er ikke godt for en journalist, at han selv bliver part i en sag, sagde han. I 1954 blev Brunsgaard ramt af alvorlig sygdom og trak sig tilbage fra redaktørposten, men fortsatte dog frem til 1960 med at skrive i sit gamle blad.
Clemmen Brunsgaard kendte sin egn, og dette kendskab udmøntede sig også i et omfattende lokalhistorisk arbejde. I1947 udgav og redigerede han sammen med typograf Henry Pedersen bogværket "Landet mod Nordvest", der året efter fulgtes af "Thylandssangbogen"